Passeport Montreal Holders
Book a tour with the Passeport Montreal

How to book using the Passeport MTL?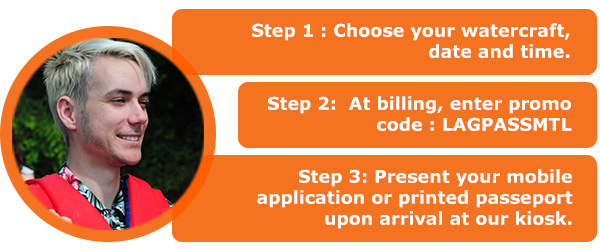 What is on the program?
Come learn some of the history of St. Helen's and Notre Dame islands in an enchanting setting near the city by navigating through the lagoons of Parc Jean-Drapeau.
How to get a Passeport MTL?
Visit the
passeportmtl.com
website. Choose the lenght of your Passepor 48 hours or 72 hours. Purchase your Passeport online or at one
points of sale
. Present a valid Passeport per person doing the activity at the ticket office of our attraction.
Don't have a Passeport and you want to do the kayak tour? No problem, you can
book online here!.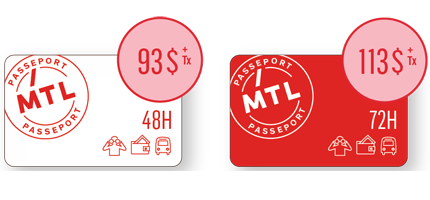 I already have the Passeport MTL!
Book your tour with the form below and use promo code: LAGPASSMTL. You must present a valid Passeport per person.